Volkswagen invests in taxi start up
01/06/2016 09:38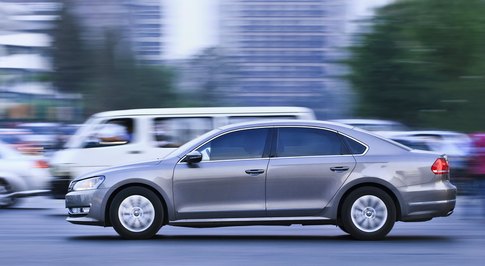 Volkswagen invests in taxi start up
Volkswagen has announced its investment of a cool $300 million in the taxi start up, 'Gett'.
The move is an effort on behalf of Gett to counter Uber's increasing growth. Uber have recently seen investment from carmaker Toyota. General Motors have also poured money into a ride-hailing app, the US-based 'Lyft'. The four letters element is clearly key when it comes to naming your taxi app.
The Volkswagen/Gett deal means that the two companies will forge a "strategic partnership", sharing data and working together on various future projects. The German carmaker will provide on-demand rides to their customers, and Gett's taxi drivers will receive discounts on Volkswagen vehicles.
With the rise of rideshare services such as Uber, manufacturers are now spotting the opportunity for collaboration. Matthias Müller, chief executive at Volkswagen, commented that the new partnership "marks the first milestone for Volkswagen on the road to providing integrated mobility solutions. [ ] We aim to become one of the world's leading mobility providers by 2025."
All News