Volkswagen Arteon Wins Golden Steering Wheel Award
27/11/2017 14:26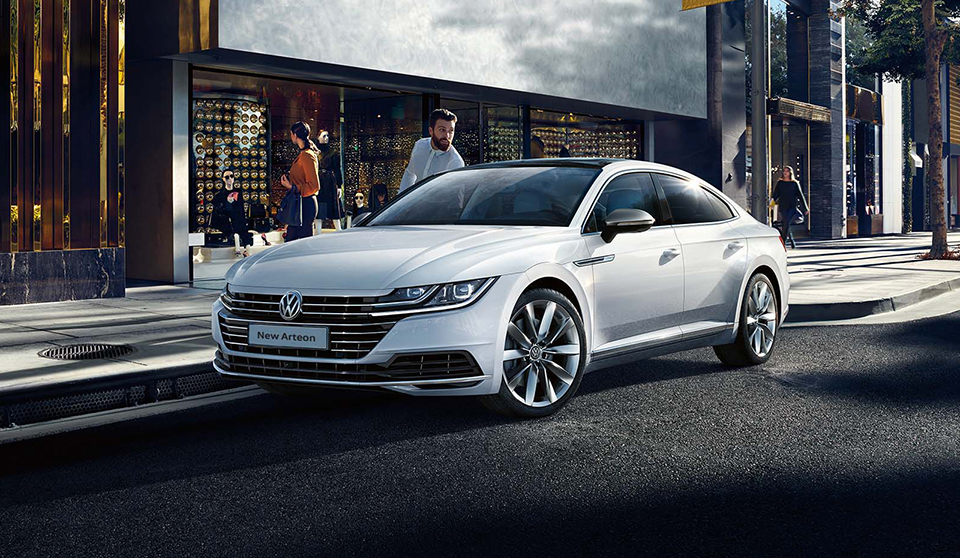 Volkswagen Arteon Wins Golden Steering Wheel Award
Volkswagen's Gran Turismo secured the award as the best 'mid and large size car'. Now that's quite a title! And a stature like that doesn't come easy… In an exclusive article, we take a look at what truly makes the Volkswagen Arteon this year's super saloon.
Design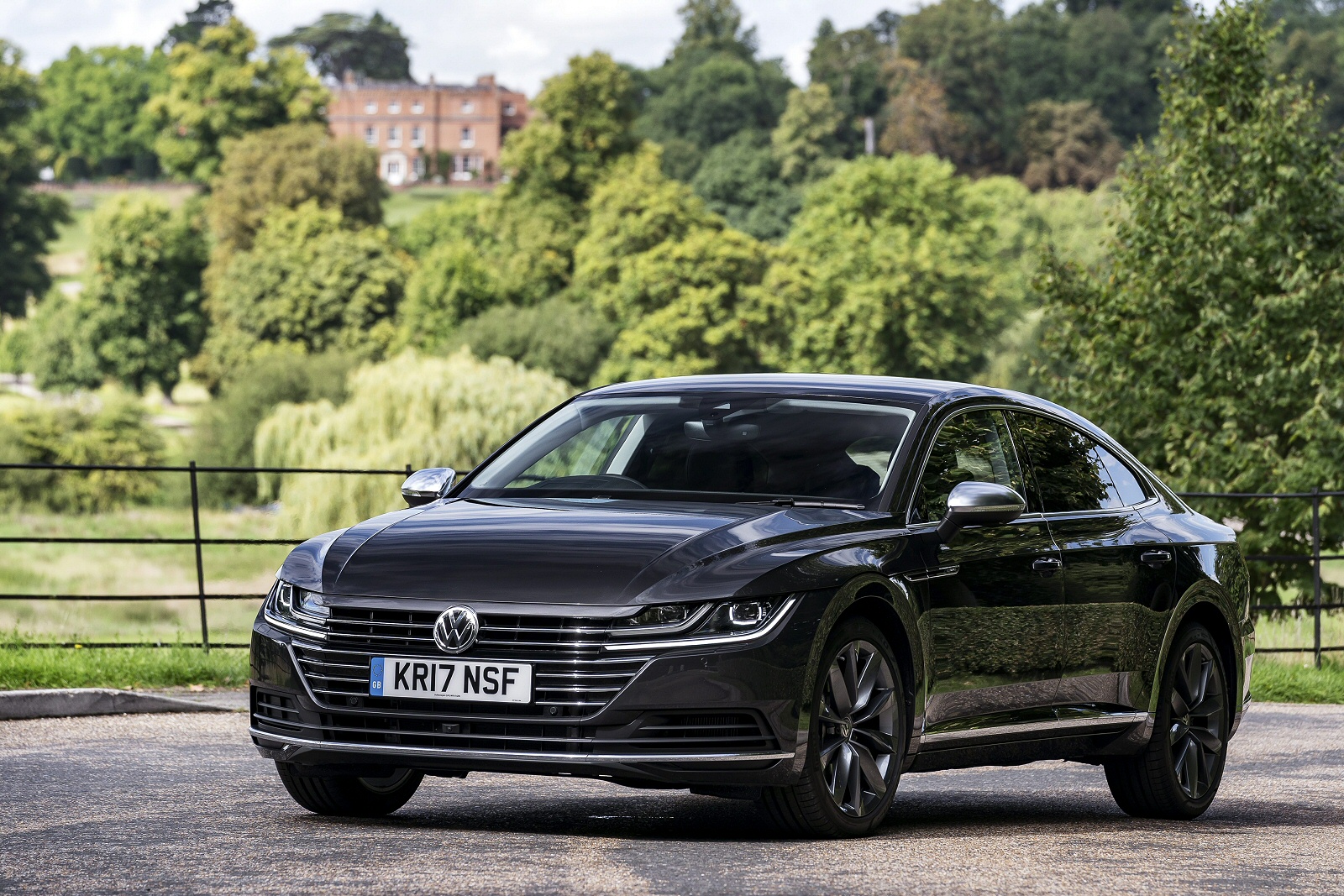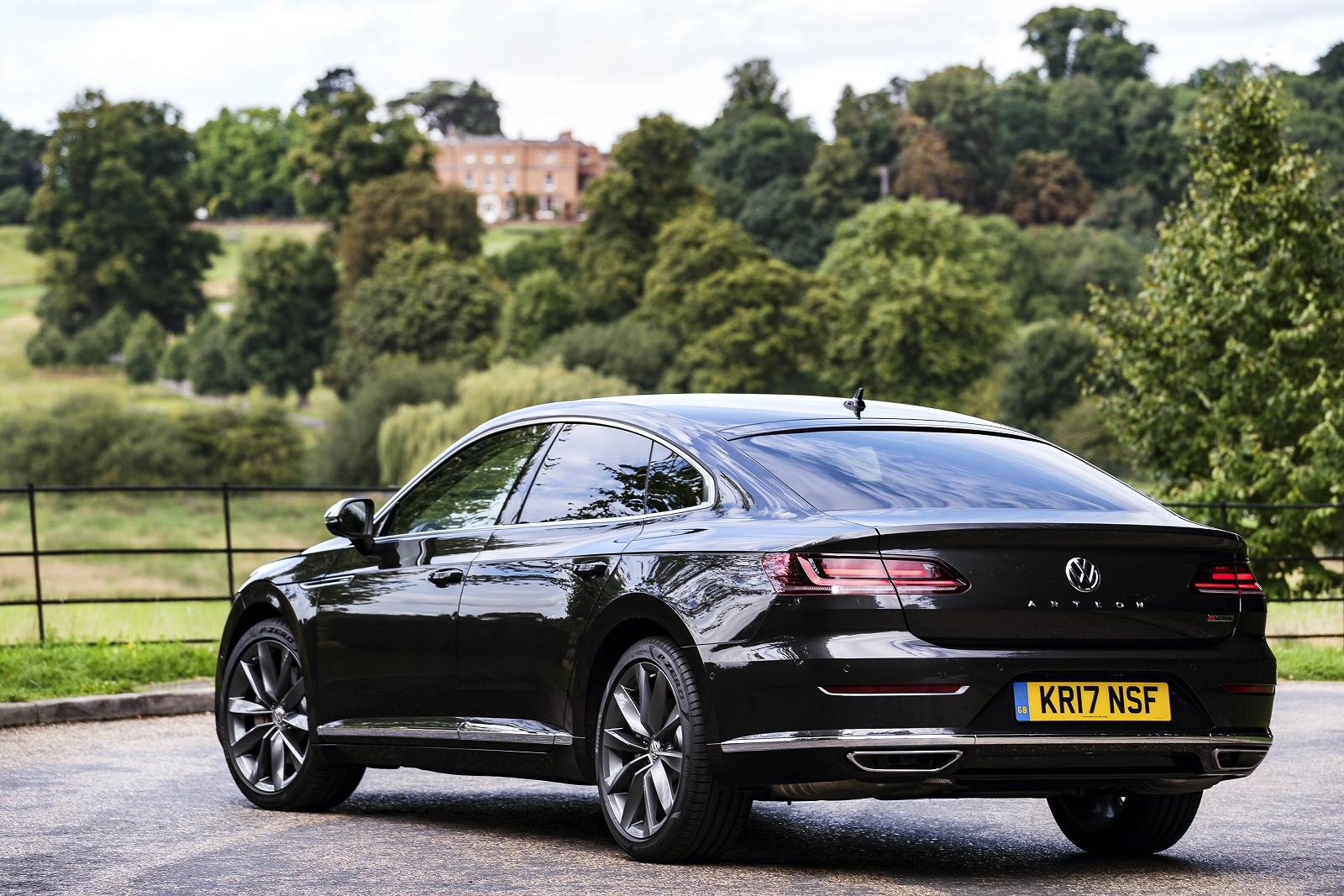 Stunning is an understatement. This stylish sedan offers a sleeker alternative to the compact executive segment models like Audi's A5 Sportback, BMW's 4 Series Gran Coupe or Alfa Romeo's Giulia. It's a design styled with much more individual identify, a high-class car that doesn't need a ridiculously expensive bootlid badge to stand out.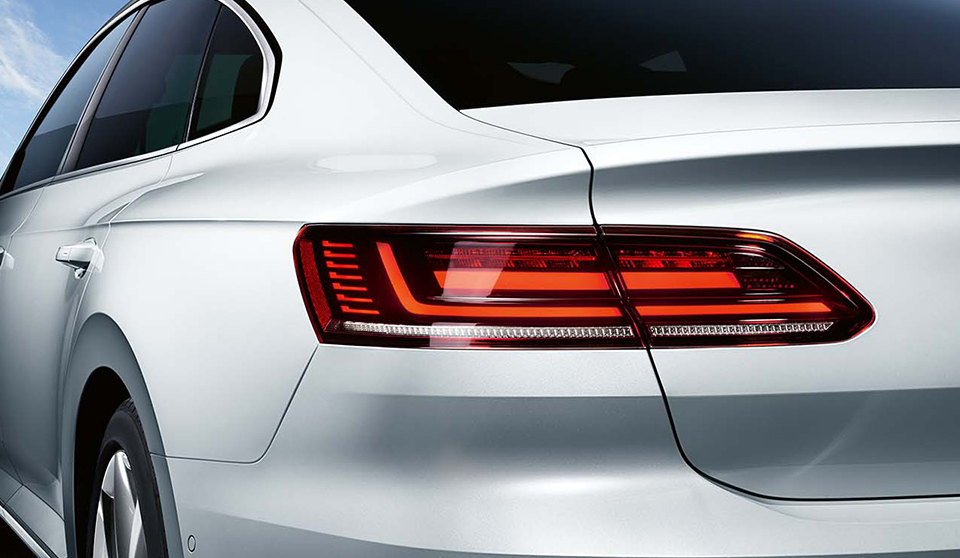 With ultra-modern shaping to the side-skirts and rear end, the Arteon could so easily be deemed a work of art! It's amazing to look at from every angle; no matter what car you're driving, you certainly wouldn't mind this super sedan over-taking you on the roads just to get a better look!
The Drive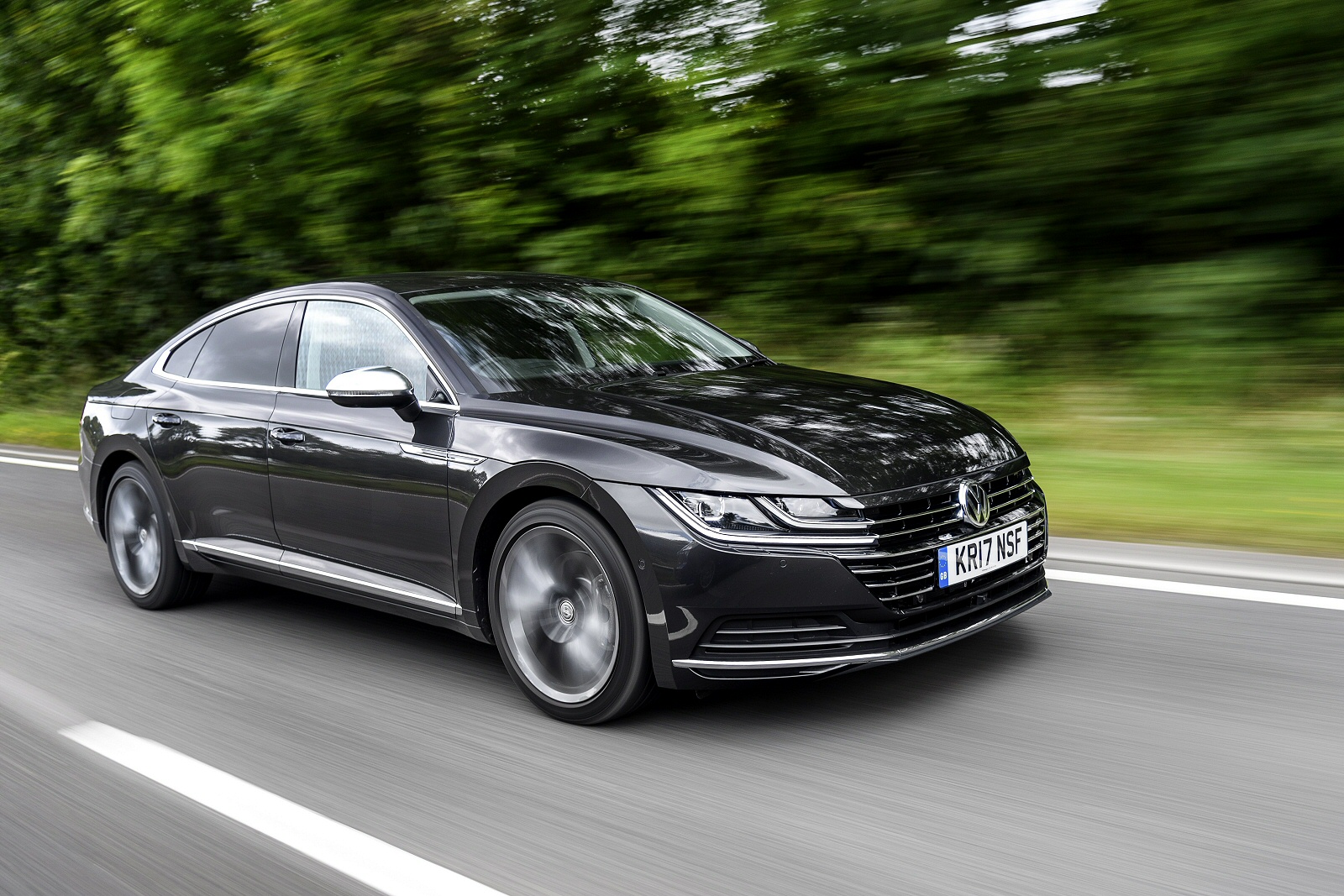 Volkswagen have earned themselves a prestigious reputation when it comes to matching reliability with comfort, and the Arteon is no exception. Car fanatics will always talk about speed, so for just a second, let's imagine we're presenting the latest series of Top Gear… With the base model of the Arteon packing 150bhp, the saloon will see you reach 0-62mph in a respectable 9 seconds – whilst the top-spec 280 R-Line will see you there in just 5.6 seconds! After all, Volkswagen refer to the saloon's hatchback boot as a 'sportback design' – and at that speed, this is no mistake! Speed, however, can often sacrifice comfort, but Volkswagen know how to marry the two perfectly! Let's take a look at the trim levels and options…
Elegance and R-Line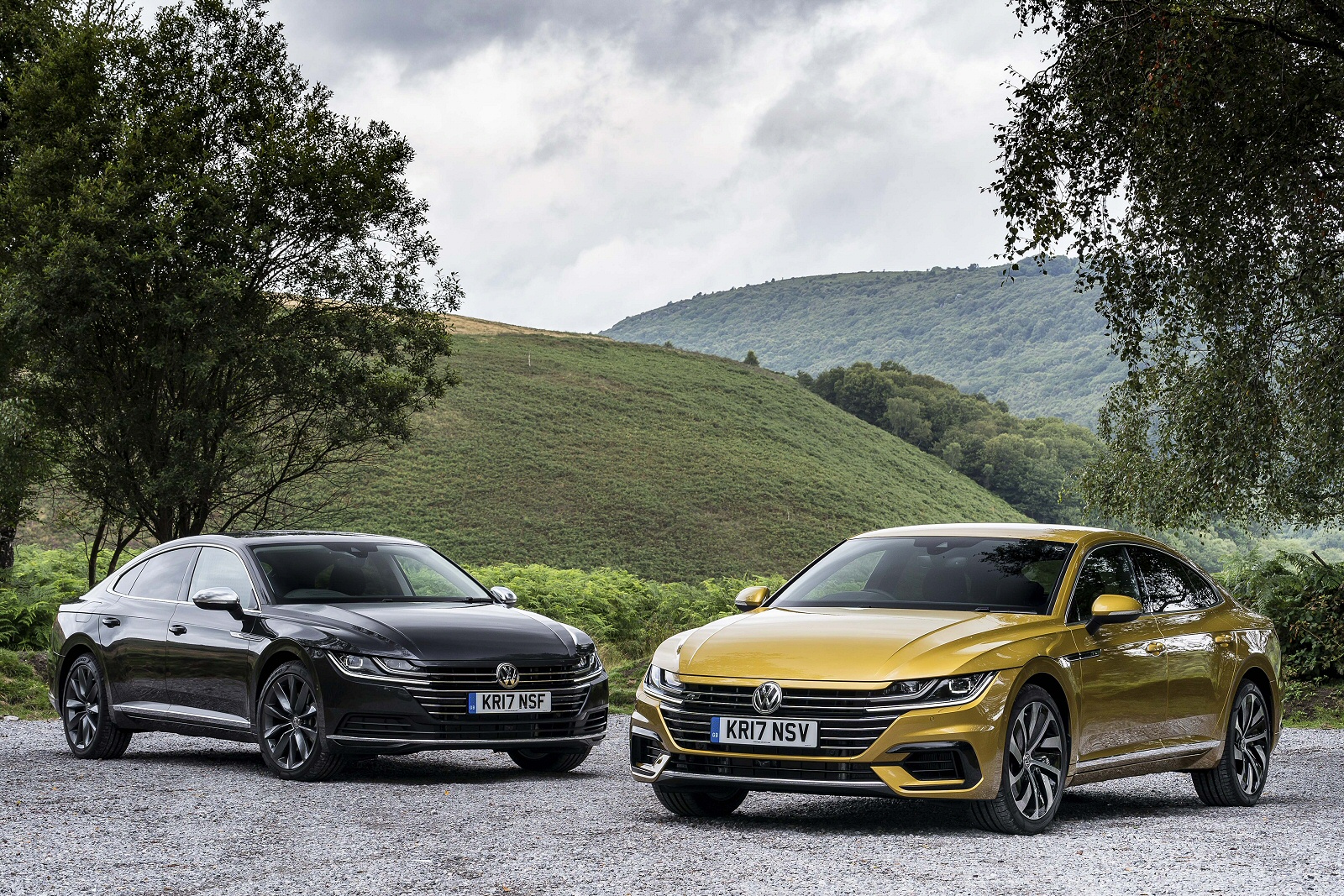 The Arteon comes in two plush trim levels: Elegance and R-Line. Both are very well equipped, so you won't find yourself pondering through the options list. The Elegance trim offers 18" alloys, napper leather seats, LED headlights, a digital dashboard, sat nav, adaptive cruise control and 3-zone climate control; while the R-Line adds 19" alloys, sportier seats and a stunning bodykit.
Technology and safety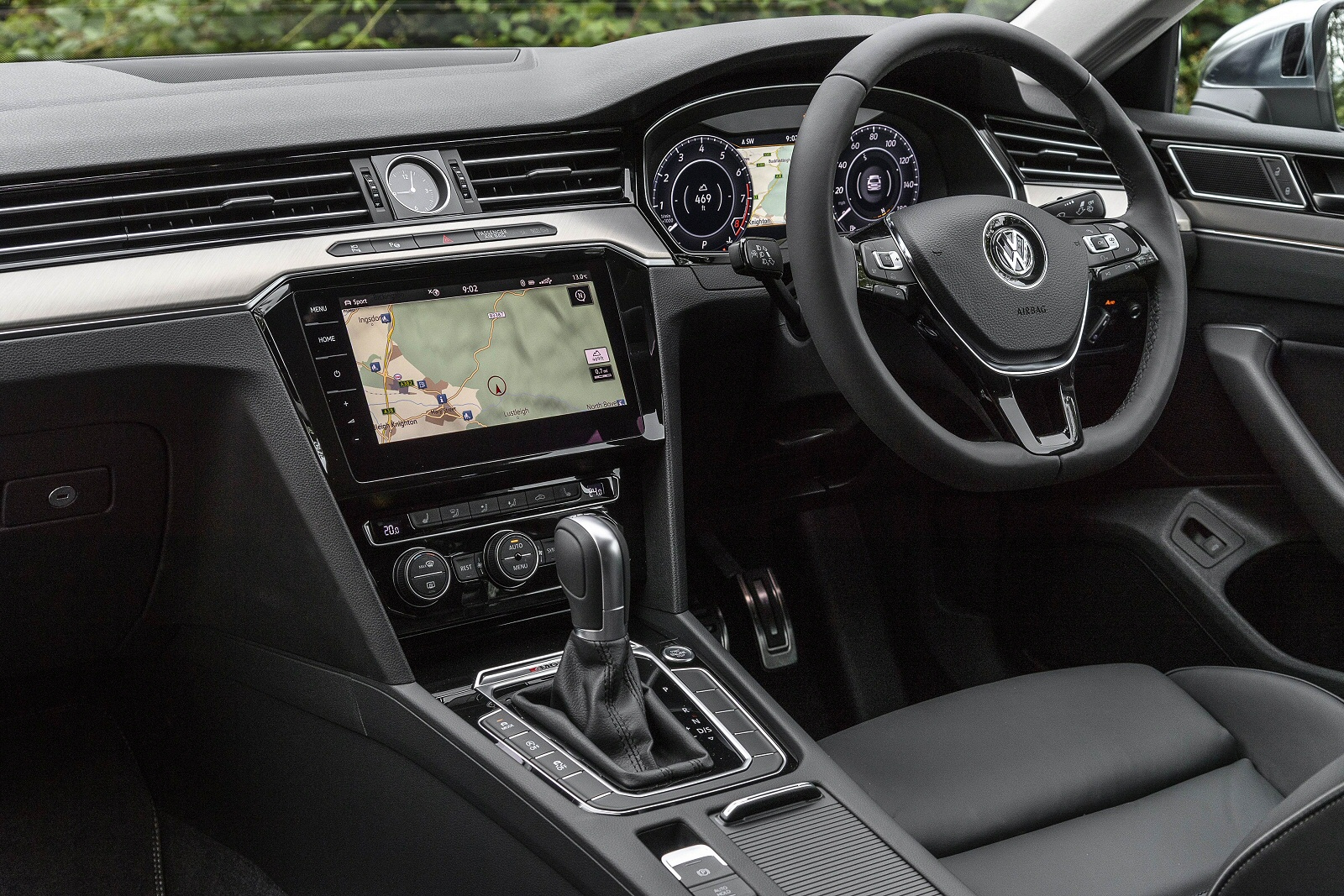 Building on the foundations of technology from the Passat, the Arteon offers an array of gadgets and safety features.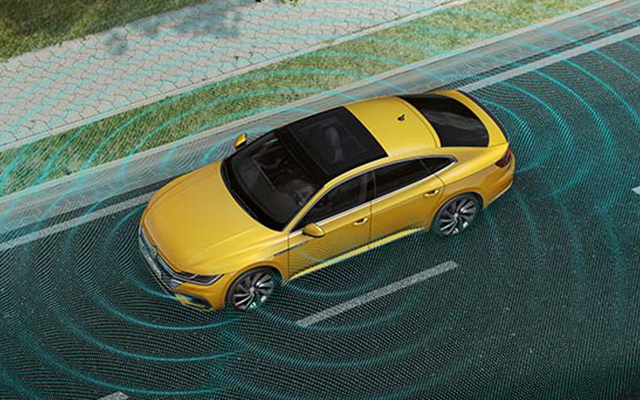 LED lights with predictive cornering functionality are becoming a popular feature in today's cars, and rightly so, they are an incredible piece of kit, but Volkswagen have executed this like no other. With active-lane assist, the Arteon recognises a lack of concentration, or when the driver has fallen asleep, firstly alerting the driver whilst re-alinging with the centre of the road; if no action is taken, the car will safely slow down and navigate to the side of the road, applying the hazard lights to warn other road users.
With all that said, it's no surprise this super-sedan has won one of the most renowned motoring awards! For more information on the Volkswagen Arteon, click here.
Author: David Winter
All News