Vertu Volkswagen Hereford Helps Hospice
16/11/2017 14:34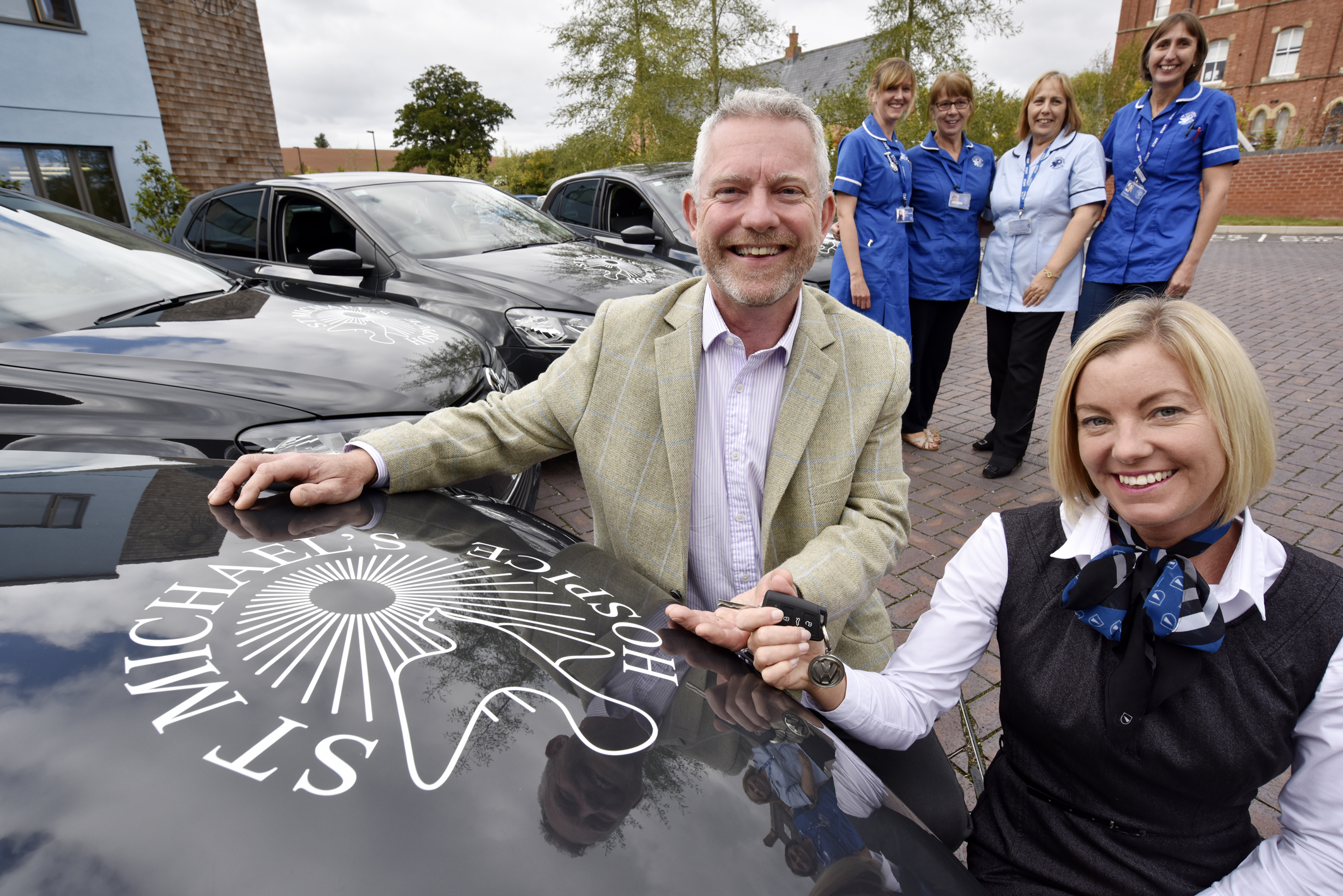 Vertu Volkswagen Hereford Helps Hospice
Vertu Volkswagen Hereford is helping the nurses of St Michael's Hospice reach more patients at home after supplying it with four new vehicles.
The Centurion Way dealership is supporting the charity, which offers support for those with life-limiting illnesses and their families, to maintain its home visit operation with four new Volkswagen Polos.
The vehicles will be used by the hospice's skilled team of nurses who support patients wishing to stay at home, providing hands-on nursing in a familiar setting, during the final phases of an illness.
The deal is part of an ongoing relationship between Vertu Volkswagen Hereford and St Michael's Hospice. The dealership is a supporter of the charity's annual fundraising cycling event, the Wheelie Big Cycle Ride, to which it donates funds and also provides a support vehicle free of charge.
Clare Mallender, business development manager at Vertu Volkswagen, said: "St Michael's Hospice is a fantastic local charity, which makes an amazing contribution to the community and we are happy to be able to help it continue its work. We have been a supporter of the hospice for years and will continue to look after them wherever possible."
Mike Keel, chief executive at St Michael's, said: "I am delighted we have been able to work with a local supplier and one who supports their hospice in many ways. It's important our staff have reliable transport backed up by a local garage so we ensure we never let our patients down. We are grateful to Vertu Volkswagen Hereford for helping us once again".
All News